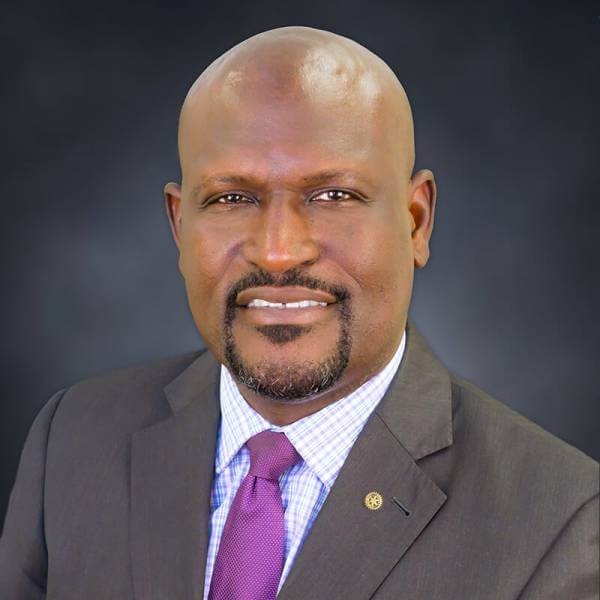 Dr. Marvin R. Smith, PharmD
President, Caribbean Association of Pharmacists (2016-18)
Hello my Caribbean Association of Pharmacists family!
I am Marvin Smith, PharmD. and I am excited, humbled and grateful that you have extended the opportunity to me to serve as your President for 2016-18. It is an honour to follow in the giant footsteps of my predecessors who have worked tirelessly for the past 40 years to create, strengthen, and support CAP. I thank our Past Presidents Lennox Prescod, Dr. Ellen Grizzle, Bassil Scantlebury, and in particular our new Immediate Past President Yvonne Reid for their leadership. I also wish to thank the many officers with whom I have had the pleasure of working closely for much of the past eight years as a CAP Committee member and officer, including but not limited to Cheryl Ann Yearwood, Lauren Lum Kin-Thomas, Clinton Sahadeo and David Pellow.
Our Immediate Past-President has introduced you to the new Executive Committee. This team of youth, experience, energy and ideas will be your servant-leaders, seeking to sustain the success of the past, while building towards the bright future of what CAP will evolve to be. I promise you that we will do our best to listen to your needs and ideas, and put those into actionable goals. We will work toward the projects already in progress or that have been recommended by our membership. These exciting goals will be sent out to you in a future message.
Each member has a role to play, and it is just as important as any elected office. This is OUR CAP…we must work together if it is to grow from strength to strength. We need your support with your finances, your attendance, your ideas and your prayers. We need you to serve as committee members and volunteers, as we seek to complete the work ahead. We need you to promote CAP as a positive aspect of professional service and development. We need you to stand with us as we seek to advocate for our profession at the highest levels in the region. And we need you to urge your fellow pharmacy professionals to join this CAP Family.
As your President, I stand ready to aggressively lead this organization into a bold and bright future. So I ask for your support and prayers, for the next two years. Together, we can all take OUR CAP to the next level of success and sustainability. I thank you and may the blessings of the Creator rest upon you and all of our CAP Family.